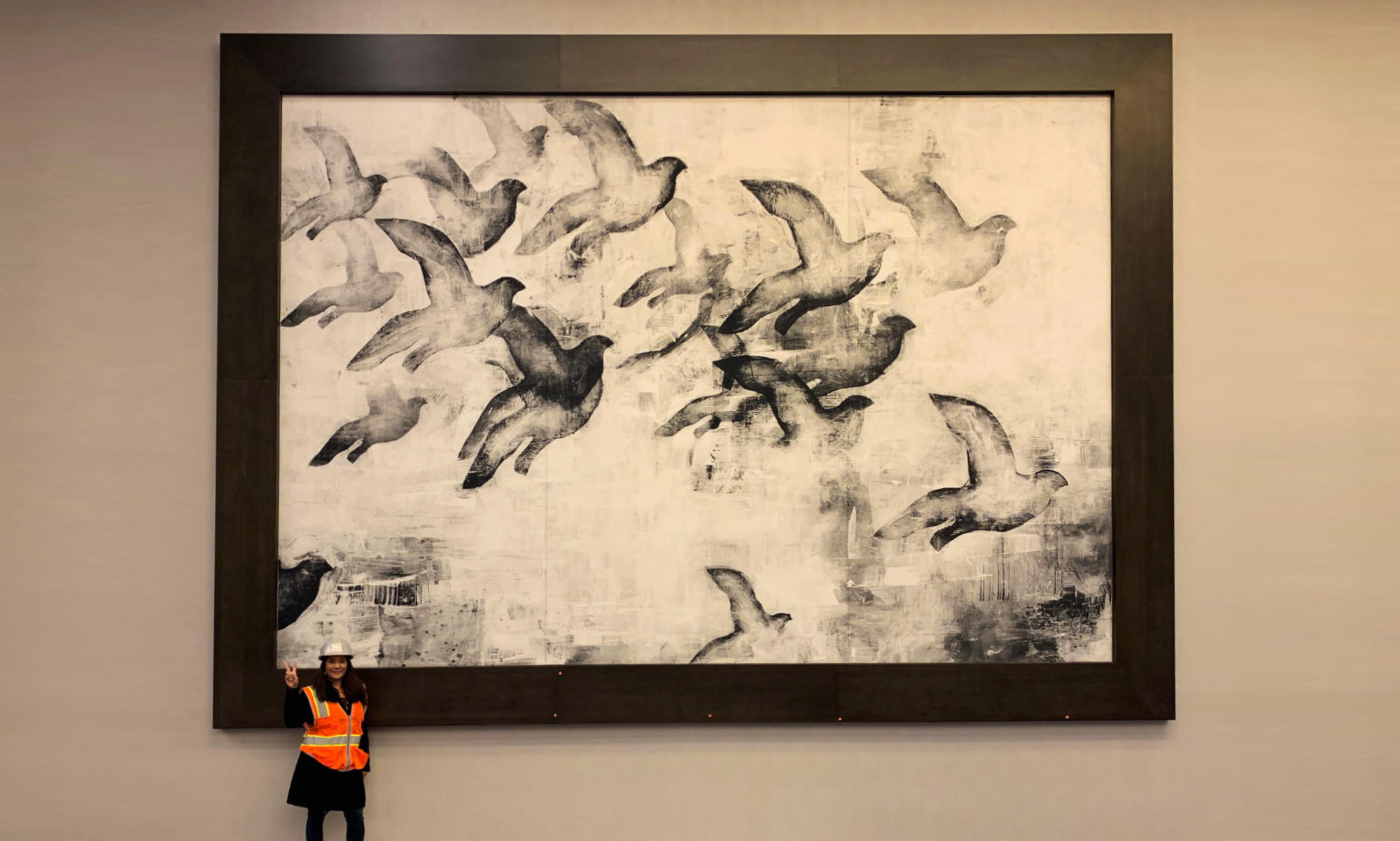 Since 1995 we've been creating unique and original art for casinos and hotels
Our team of creative professionals solves problems and creates new possibilities, bringing a blend of humanity and pragmatism to our work through an engaged design process.
We are a Native American owned and operated company.
Our staff consists of art industry professionals with over 25 years of experience in the arts.
We are known for curating collections for both commercial and residential clients, custom archival framing, and art installation.
We are one of the top art consulting firms in the U.S.
We are well versed in commercial projects and know how to work within a budget, and deliver on time regardless of the size of the project.
As a Native American owned company we understand the unique aspects of presentation, development and decision making in Indian Country.
Benefits that separate us from other art and framing services:
We have over 25 years of experience working with artists, to include tribal members, in carrying out their own vision and producing works to suit a client's needs.
We create unique and original art for each project. This is important because images are one-of-a-kind and proprietary to your project. You will not find them in any other hotel or property.
We print in-house using archival materials on canvas, photographic paper, metal, wood and many other substrates.
Custom framing is performed in-house under the supervision of a master framer with over 25 years of experience ensuring quality and expertise.
We work with a team of bonded and insured experienced art handler/installers. All artwork is installed with security hooks.
We have the trucks to deliver most jobs ensuring safe transportation and no need for storage.
Native American casinos and hotels bring cultural legacies to life!
EC art services primary goal is to determine what is important to the Tribe in reflecting a visual identity statement through art.
This can include but is not limited to; cultural ideas, tribal values, location, colors, textures and symbols.
To curate a collection of art that is sourced from tribal members.
Proprietary art, meets the design vision and is well within budget.
To help identify the most significant and important places for the public art to be displayed.
To assist and recommend fine art based on what will become part of the Tribal assets and cultural legacy.
To build a public art collection that stands the test of time.
To create continuity in the art collection from decorative to collectable art that will be viewed throughout the casino.